---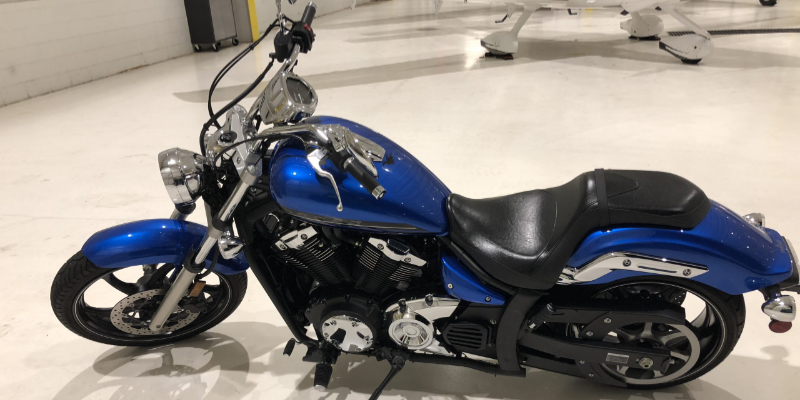 If you're considering selling your motorcycle, then there are a few things you can do to help ensure you get the highest price for your bike. Most of the things we are about to mention are basic and things that you think everyone should automatically know. It is however surprising to many that they don't know these things.
Motorcycle Selling Tips – Have A Clean Bike
The first thing to consider is how clean your bike is. No, we don't mean that you just took your bike into the house and gave it a bubble bath. We mean that a clean bike is one without a lot of scratches or scapes. If your motorcycle has some light scratches on it, then get out of your rubbing compound and get to work. If you can't do it yourself, then take it to someone who can do it. It is worth it as your bike will sell faster and at a higher price than a comparable bike with scratches on it.
The next thing to do is right after you've buffed out the scratches, give it the bath it deserves. Once again we have a cleanliness factor at work. This really holds true for a dirt bike. With a dirt bike, a few scratches are expected so the above doesn't apply as much as a street bike. What people do expect when they are looking at a dirt bike is for it to have a bath? Maybe you should take it in and give it a nice bubble bath.
It's Picture Time
After cleaning up your bike, take pictures. Take several pictures. Remember that people online need to see all of your motorcycles. If there are some nicks or dings that you can't get out, don't try to pass off your bike without letting someone know of these defects. Most of the time it won't matter too much to the buyer. If you rode it this way, they probably will too. Whatever you would look for if you were shopping for a motorcycle is the same thing someone else is looking for too.
Maintenance Records
How about maintenance? Has your bike been maintained? Do you take it in and get an oil change done regularly? Even if you do something like that yourself, you still need some records. Take note of anything that has been worked on, whether it be professionally or otherwise. A well-maintained bike with documents to show for maintenance is always great to have.
Custom Accessories
Do you have any custom accessories on your bike? They will generally show on the pictures you take. But some people will overlook these things sometimes. Be sure to mention that you have special pipes or a little chrome here or there. Make sure your buyer is aware of these things. It's worth it to mention that you cared enough to show some special love to your bike.
Time To Sell Your Motorcycle
After all these motorcycle selling tips it may be time to sell. When you are ready to sell your motorcycle, think of talking with us first. We pay cash for motorcycles. We know all bikes and are ready to pay the best prices for the bikes that are in the highest demand. For that matter, we pay the highest possible prices for all motorcycles. From the smallest dirt bike to the biggest Harley, we buy them all and we pay cash.
To sell us your bike, use our no-obligation quote form to tell us about your motorcycle. Once we get your request we will get right to it to make you a cash offer for your motorcycle. Once we agree to a fair price for your motorcycle, we will arrange to pick up your bike. We travel all across the country buying used motorcycles. We will meet with you where it is most convenient. We will pay you for your motorcycle and both of us will be happy. You with cash in hand and us with another great used motorcycle purchase.