---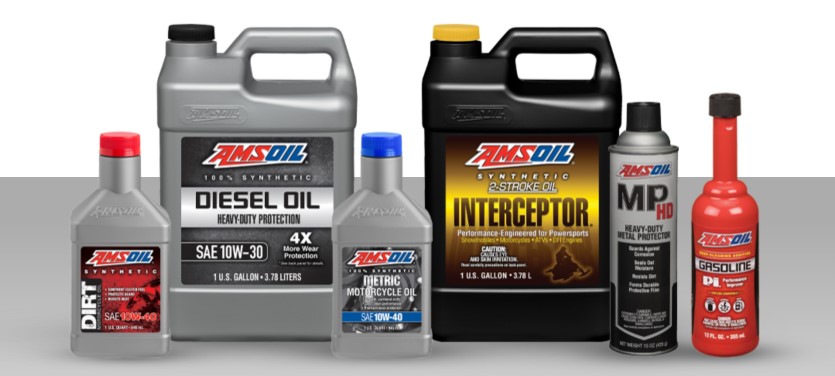 You may not know this, but Cash 4 Motorcycles is an authorized Amsoil dealer! Amsoil is a specific oil brand made for motorcycles and keeps them running strong. You might be wondering, why do I need this oil? Couldn't I use car oil? This is one of the biggest mistakes a new motorcycle owner can make because the features of your bike make car oil the worst option available. In fact, you should always use motorcycle oil in your engine.
Motorcycles Run Hot
When it comes to engines, motorcycle engines run hotter than the average automotive engine. Most automotive engines are water-cooled. As a result, the highest temperature that it can reach is typically 235 degrees Fahrenheit. However, motorcycles are air-cooled. This means that engine temperatures are significantly higher. In some circumstances, a motorcycle's engine can reach 420 degrees Fahrenheit! This type of heat can cause oil to lose viscosity quickly, which is why motorcycle oil is made to compensate for that. However, there are other aspects of motorcycles that this oil offsets.
Lesser Oils Don't Work
Lesser oils cannot withstand a motorcycle's power density and high rpm. A motorcycle's engine operates at higher speeds than the average automotive vehicle. The average metric bike can reach rpm speeds of 10,000. This puts stress on engine parts because of the power density. As a result, you cannot use lesser oils on your bike engine. Using quality motorcycle oil will be able to work effectively with your bike's high-power density and rpm. In addition, it will also protect your transmission!
Get Amsoil at Cash 4 Motorcycle
As you can see, using motorcycle oil is the best way to keep your bike running for a long time. However, you should not buy your oil from anywhere. That is why you should buy oil from an authorized Amsoil dealer. Fortunately, you don't need to look any further! Cash 4 Motorcycle can help you get the motorcycle oil you need for your bike! Just contact us today! Also, if you got a used motorcycle or power sports vehicle to sell, submit a free quote and get some cash!