---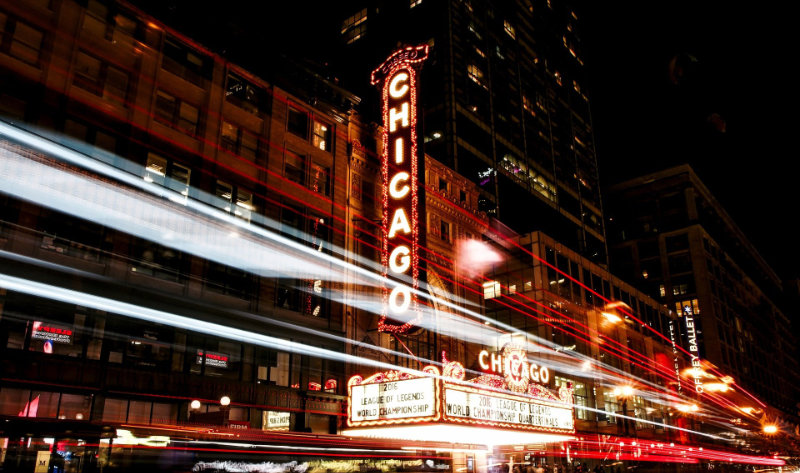 We were recently privileged to be able to pick up a used Harley in the Windy City. As I made my way through Illinois and into Chicago I noticed a lot of great bikes on the road. Funny how you could ask us what cars I saw and I might not be able to tell you. However, when it comes to motorcycles, my eyes are always open and I notice each one I pass on the road.
Anyway, this got me thinking about Chicago. I've been here many times but always on a run to pick up a motorcycle and never to ride my own motorcycle around the area. So I started thinking about Chicago and what a great city it is and then I thought about how I really needed to come back here and ride around the city and take in all that Chicago has to offer.
Windy City Locations
Keeping this in mind I began to think of some of the places that I knew of in Chicago. Some of the more famous in my mind were the Shedd Aquarium, the Art Institute of Chicago, the Field Museum, and of course the Navy Pier. What else is there to see and do in and around Chicago? Well until I could sit down and take a look at some things online, I figured that even just these things alone would make it a great trip to Chicago.
It would be a nice ride getting here as all of the roads are in pretty decent shape. The scenery of the countryside never gets old no matter where you travel to. Then I thought about the city and its location. Yep, you could ride all along the Lake Michigan coastline and really take in the beauty along the way. Of course, when you ride like that you are always going to find a place or two to stop. You find small shops that have all sorts of interesting merchandise. You find small out-of-the-way restaurants where you can always get a great home-style meal.
Yep. I have convinced myself that I need to make a trip to Chicago. Not just to pick up a motorcycle. No, I need to make the trip on my motorcycle. I just need to find the right weekend or just make the right weekend by saying "Let's go" and get myself on the road to Chicago.
Sell Your Motorcycle
I realize that to some the ride in and around the Windy City just doesn't hold the same thrill as it does to me. Maybe you can no longer ride your motorcycle for any number of reasons. Also, maybe you just don't ride your motorcycle anymore. Maybe you would love to ride your motorcycle, but life and its expenses get in the way and you need to sell your motorcycle. If any of this sounds like you, then you need to get in touch with us.
We pay cash for motorcycles at cash4motorcycles.com. Whatever your reason for selling your motorcycle may be, we are here to help you out. We make it fast and easy for you to sell your motorcycle. Just fill out our quote form and we'll get back to you right away. We will make you a very reasonable offer for your motorcycle and then we will come to Chicago or wherever else you may be and pick up your bike.
We know that most people do not want to part with their motorcycles. Life changes and as a result, you may need to sell your motorcycle. When you do want or need to sell your motorcycle, make it easy on yourself and contact us and let us pay cash 4 your motorcycle. We will take care of all of the paperwork and have you walk away from the deal with cash in your hand.
When it is time to sell your motorcycle, sell it to us. We pay Cash 4 Motorcycles and we make it a quick and easy deal for you.