---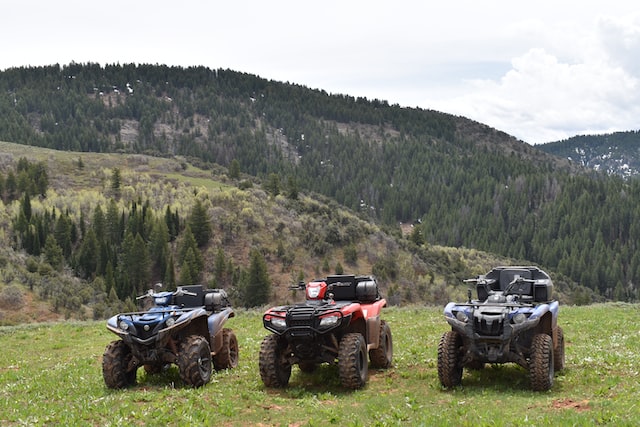 From Gary to Indianapolis, Cash 4 Motorcycles buy ATVs. The fall season has people considering if it's time to sell their used power sports vehicles. ATVs are one of the few vehicles that you can use all year round. While people are packing away their motorcycles till the next, ATVs are still riding strong. So, what's the appeal of ATVs, and why type of ATVs do we buy?
The History and Appeal of ATVs
According to US Code, all-terrain vehicles are defined as "any motorized, off-highway vehicle designed to travel on 3 or 4 wheels, having a seat designed to be straddled by the operator and handlebars for steering control." ATVs, also known as three-wheelers and four-wheelers, travel on low-pressure tires with handlebars for steering control; although there are variations. Their vehicles were originally designed for utility purposes. Modern ATVs were developed in Japan, to help isolated farmers transport their crops and supplies across rugged terrain.
In 1969, Honda introduced the All-Terrain Cycle to the United States. After the introduction of the ATV, its popularity spread throughout the United States and Canada. In addition to utility purposes, ATVs became popular as recreational vehicles. As a result, people began to buy the three-to-four-wheelers for entertainment as well. Since its introduction, a variety of improvements have made the ATV one of the most popular power sports vehicles.
We Buy ATVs at Cash 4 Motorcycles
Throughout Indiana, we buy all types of ATVs. Whether you are looking to sell an ATV, UTV, or a Side By Side, Cash 4 Motorcycles wants it! We buy pre-owned ATVs from a variety of brands and models. Our company specializes in buying late-model beauties and won't shy away from old or damaged ATVs. Don't assume that your ATV is too old to sell! Outside of ATVs, Cash 4 Motorcycles buys used snowmobiles and watercraft as well! From Gary to Indianapolis, Cash 4 Motorcycle buys used ATVs. So, sell us your ATV today!