---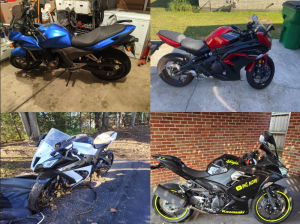 The Kawasaki brand is known for producing and selling a variety of power sports vehicles. Kawasaki Motors, a division of Kawasaki Heavy Industries, started developing their own motorcycles in 1953. Decades later, the motorcycle brand has become an icon. However, they develop more than just bikes. Kawasaki has been producing other power sports vehicles for years, including jet skis and ATVs. All of Kawasaki's vehicles have excellent control, speed, and power that can compete with other heavy hitters in the industry! That is why Cash 4 Motorcycles is always ready to buy a Kawasaki.
Kawasaki Motorcycles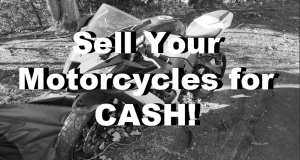 When it comes to motorcycle models, Kawasaki is known for producing high-quality dirt and sports bikes. However, they also have an excellent selection of cruising and touring options. Some of the other most recognizable models are:
Vulcan
Ninja
Concours
Versys
KLX
KX
All of these models compete with the best brands in the power sports industry like; Yamaha, Honda, and Indian.
Other Kawasaki Powersports
Although Kawasaki was made popular through its bikes, its other vehicles are always in demand. Kawasaki Motors produces a variety of power sports outside of motorcycles.
Kawasaki Watercraft
Nothing is more exciting than driving a jet-ski. Since its development in 1973, Kawasaki Jet-Ski has been a staple of its lineup. This small watercraft can be used in various bodies of water, especially lakes, and oceans. The company produced different top-of-the-line Jet Ski models such as:
Off Road Vehicles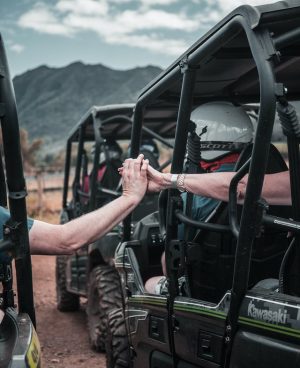 In addition, the brand also manufactures All-Terrain Vehicles and Side-by-side. These vehicles are made to handle a variety of trains, making them great for extreme sports or exploring. This includes:
KFX
Brute Force
MULE
TERYX
All of these power sports are in demand and we will pay cash for them! If you are looking to sell your Kawasaki motorcycle, ATV, or Jet-ski online, then should be selling to Cash 4 Motorcycles? Our selling process makes getting rid away for your used power sports possible! Just submit an online quote and we will give you a generous offer for your Kawasaki. After you accept the offer, we will come to pick up your Kawasaki and give you cash!