---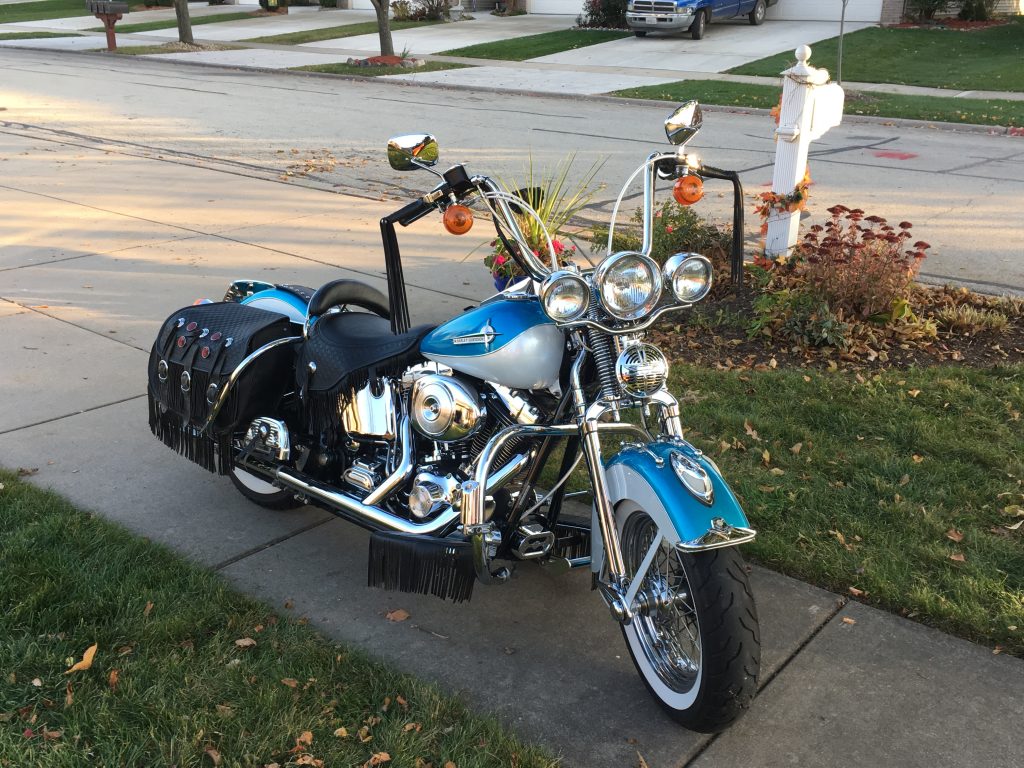 Looking for some reasons to sell your bike in Columbus? Columbus is the capital of Ohio, making it a bustling city with plenty of things to do. During the warmer seasons, riding your motorcycle throughout the capital and surrounding areas is a blast. However, in the off-season, sometimes you wonder if you should sell your bike. But is it easy to sell your bike in Ohio, especially Columbus? Should you even sell your bike? Here are some great reasons to put your motorcycle on the market!
Best Motorcycle Roads
It's might be surprising that Ohio has some of the best motorcycle roads in the country. Ohio is home to scenic Windy 9, which is a collection of nine beautiful motorcycle routes. All of these routes cover 1,000 miles of road that will take you past the best landscapes and parks in Ohio. However, there are some pretty amazing routes right outside of Columbus as well. Here are five amazing routes that people are dying to ride on.
Ohio SR-56 (Day Trip – 108 Miles)
The Triple Nickle – Route 555 (Day Trip – 34 Miles)
Mount Vernon to Warsaw Loop (Day trip – 62 Miles)
"Tail of the Dragon" (Day Trip – 12 Miles)
Southeast Ohio on Route 32 and Highway 33 (Day Trip – 98.8 Miles)
Columbus provides great opportunities to sell your bike, making it a great reason to put your Powersports vehicle on the market. However, if you need more reasons, here are some!
Reasons to Sell Your Motorcycle
Even if you are in an ideal area, sometimes you are not ready to sell your motorcycle. However, there are some reasons to sell your bike that you might not be aware of. These reasons are signs that you are ready to let go of your current ride.
You Don't Ride Often
When is the last time you rode your bike? Did you ride it recently or has it been over a month? If you have been noticing that you are riding your motorcycle less and less, it might be a sign to sell. After all, your motorcycle is just wasting away in your garage and storage area. Putting your vehicle on the market will allow giving your bike to someone who will use it and earn some cash.
Looking for an Upgrade
Have you been eyeing a new motorcycle lately? Admiring the new rides that your friends are buying? If your eyes are wandering toward other motorcycle brands and models, it's time to sell. You are at the point where you need to change your wheels. Selling your bike will help fund your next motorcycle or put some money in your pocket for a rainy day.
However, there is one more reason to sell your bike.
Get a Great Offer with Cash 4 Motorcycles
Finally, one of the best reasons to sell your bike in Columbus is that you can get great offers from Cash 4 Motorcycles! While trying to sell on your own is an option, it takes time and money to find the right buyer. However, you can skip all of that with Cash 4 Motorcycles. Our company buys a variety of motorcycle brands and models across the United States. Instead of sifting through a list of potential buyers, all you have to do is request a quote! After that, our professionals will give an amazing offer for your used bike. Once you accept, we will come to pick up your motorcycle and give you cash. It's that easy! So, contact us today and get money for your used bike!