---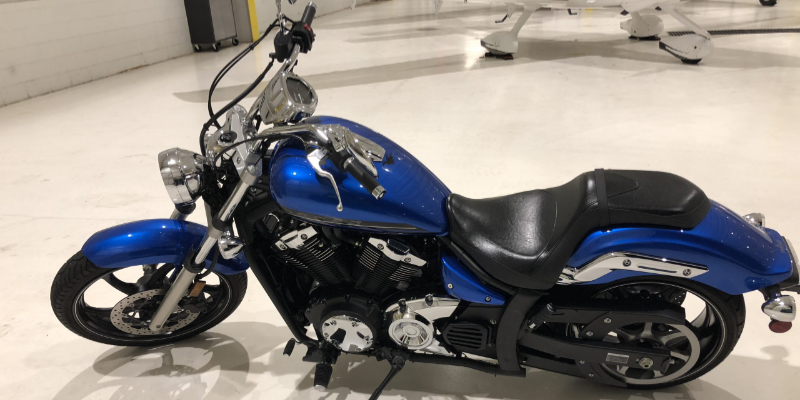 Are you selling your used bike in Ohio? Whether you are looking to sell in Toledo, Columbus, or Cleveland, Cash 4 Motorcycles will make the selling process easy! Not sure about putting your motorcycle on the market? Here are a few reasons to sell your used bike and make some money!
Making Money By Selling Your Bike
Riding a motorcycle is a freeing experience. When you're riding down the open road, nothing feels better. You have a connection with your motorcycle, making it hard to let it go. However, there are a few reasons that can indicate it is time to sell your bike.
Over time, you might be riding less; leaving your bike to sit in the garage. There can many reasons why your motorcycle is collecting dust.  You could be busy, finding less time to take a ride. It could be maintenance costs. After all, maintaining your bike can be expensive. Regardless of the reason, your motorcycle is losing its value in storage. Selling your motorcycle will allow you to get the best value for your bike and give it to someone who will actually use the vehicle.
Selling your bike will allow you to upgrade. Sometimes, it's time to move on to the next thing. Everyone eventually has to trade their wheels in. Motorcycles are no exception. Instead of keeping your older bike, you can sell it to help invest in your new ride. Once you decide to sell your bike, it can be difficult to find a buyer. Fortunately, you do not need to look any further than Cash 4 Motorcycles.
The Best Option is Cash 4 Motorcycles
Putting your bike on the market can be burdensome. First of all, many places charge fees to put a listing. However, a listing does not guarantee results. Even if you find a potential buyer, you have to jump through hoops to finish the deal. Some people are not serious about buying your bike, while others will be interested but not have the funds. A handful of buyers will just disappear before seeing your bike and others will ask you to drive hundreds of miles to see the bike. This is not including people with criminal intentions. Selling your bike on your own is not worth your time or safety.
However, Cash 4 Motorcycles is always looking for new bikes to buy. Our company will help you put cash in your pockets quickly and easily! Sellers just have submitted a quote and our professionals will give you a great deal! Afterward, we will come to pick up your bike and give you cash. It's that easy! Cash 4 Motorcycle buys used bikes throughout Ohio, Michigan, and Indiana. When it comes to selling your used bike in Ohio, your best option will always be Cash 4 Motorcycles.