---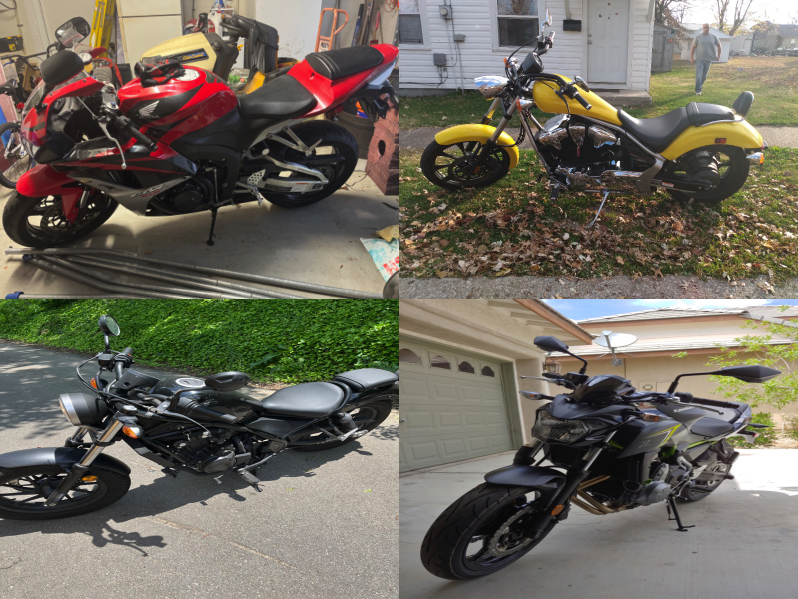 Want to Get Cash for Your Honda Motorcycle?
PLEASE FILL OUT THE QUOTE FORM BELOW
When it comes to motorcycle brands, Honda is an internationally recognized brand that people are always willing to buy. As a result, you can make good money selling your used Honda. However, finding the right person to sell your motorcycle to can be a challenge.
At Cash 4 Motorcycles, we strive to create the best experience selling your used power sports by removing all the hassles! We will pickup from your location at a time that is convenient for you. We take care of the paperwork including the purchase agreement, title, and loan pay-off as well! Best of all, we will give you cold, hard cash. No bogus checks or scams! So, what type of Hondas do we buy?
Honda Motorcycles in Demand
One of the reasons why Honda is a popular brand is the wide range of motorcycle options to choose from. Not only do they have the renowned Gold Wing on the roster, but they also have iconic models like the Honda Rebel and Fury. Above and beyond these three models, there are plenty more we will buy such as:
Shadow Phantom
Shadow Aero
CBR Series
CRF Series
In addition, they are different styles that are in demand if you want to sell your Honda motorcycle for cash. Whether you are looking for a touring bike or a dirt bike, Honda has you covered and we do too! Some other styles of motorcycles include:
Cruiser
Supersport
Sport
Minimoto
Adventure
Duel Sport
Scooter
Honda ATVs and SXS Wanted
In addition to motorcycles, Honda produces Off-Road power sports as well. There are many appealing qualities to ATVs and SXS vehicles. These power sports can be used for recreational, sport, and utility uses. If someone is looking for utility work, the Rancher and Foreman. Have a sporty model? Honda's TRX series will fetch a nice price. Side-by-sides also are very much in demand. They come in recreational and utility styles, allowing for more room for items and people.
Know the Value of Your Motorcycle
All of Honda's power sports line-ups are in demand, regardless of whether it is new or used. So, if you have one and want to move on, sell your Honda motorcycle to Cash 4 Motorcycles today!