---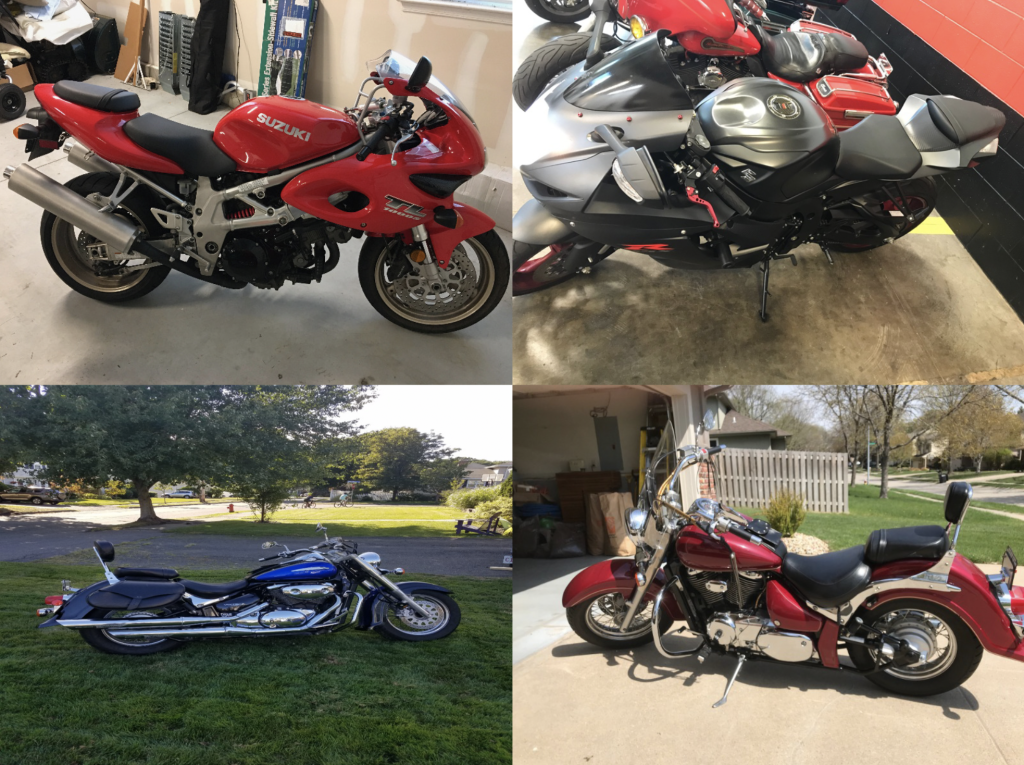 We will buy your Suzuki motorcycle!
PLEASE FILL OUT THE QUOTE FORM BELOW
If you are looking for a motorcycle brand that has racing heritage and prestige, then you cannot go wrong with Suzuki. Suzuki's reputation and competitive pricing are what allow this brand to stand with other powerhouse brands like Harley-Davidson or Honda! If you sell a used Suzuki, you can expect to get a decent price for your motorcycle. However, sorting through potential buyers can be a challenge. Instead of going through the stressful process of selling your motorcycle on your own, you can sell your bike to Cash 4 Motorcycles.
Our company will pick up your motorcycle from your location at the time most convenient to you! In addition, we will handle the paperwork! Leave your loan payoff, title, and purchase agreement to us! The best part? Cash 4 Motorcycles will give you hard cash for your motorcycle!
Suzuki Motorcycle Models
You might be wondering what type of Suzuki motorcycles that our company is willing to buy. When it comes to Suzuki models, we are willing to buy all types. Some of the most popular Suzuki's include:
GSX-R1000
Hayabusa
V-Storm 650
SV650
DR-Z400S
Boulevard M109R
Anyone of these popular models could get you good cash due to the demand. However, Suzuki is known for their variety of models. In addition to the standard models like sport bikes and touring motorcycles, they have unique models like the Dualsport which is known as the do-anything-go-anywhere bike. In addition, the Adventure, Supermoto, and Motocross motorcycles. Suzuki also sells youth motorcycles and scooters. The Suzuki brand offers different types of motorcycles so that anyone can find the bike that suits them. Suzuki also has a series of utility ATVs for those who want to drive on four wheels!
If you have a Suzuki Powersports vehicle, and you are looking for a buyer, then Cash 4 Motorcycles is ready to make a deal. Just submit the quote below to see your offer!
---