---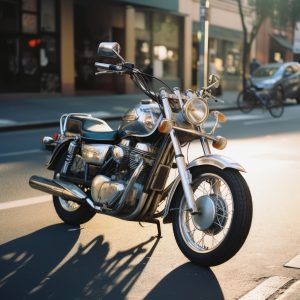 Here at Cash 4 Motorcycles, we are always interested in buying Harley-Davidson motorcycles. Harleys are one of the most popular American-made brands and their superior quality constantly keeps them in high demand throughout all four seasons. Harley-Davidson has a multitude of motorcycle models but the Street Bob is one of their best. With a sleek exterior, minimalistic design, and powerful V-twin engine, it is a great choice for any beginner rider and motorcycle enthusiast alike.
But not everyone is looking to buy a bike at this time of year. If you are looking to sell your Street Bob for a reasonable price this fall, sell it to Cash 4 Motorcycles. Get a free, hassle-free quote today and get some extra cash in your pocket!
Why Choose the Harley-Davidson Street Bob?
The Harley-Davidson Street Bob has many benefits and few deficits. This model has been produced since its premiere in 1984 and has only grown better over time.  Over the years, Harley-Davidson has corrected errors in manufacture and design to form the best bike possible. 
Longevity
Everyone knows that Harley-Davidson bikes are made to last and the Street Bob is no exception. With proper maintenance and care, your cruiser can last for decades in near-perfect condition.
Easy to handle
This model is one of the best when it comes to maneuverability and handling. The size and engine power of the Street Bob is evenly matched which makes it easy to control on short and long rides alike.
Style
In addition to its practical benefits, this bike is also credited for having amazing style. This motorcycle has cool accents, a classic cruiser appearance, and exposed chrome. The style of this bike is by far its largest advantage.
Comfort
Don't be fooled by the small seat! Despite the look of the main seat and pillion, this model has been reported to be very comfortable overall. The handles and mid controls are perfectly placed to provide the utmost comfort on any ride.