---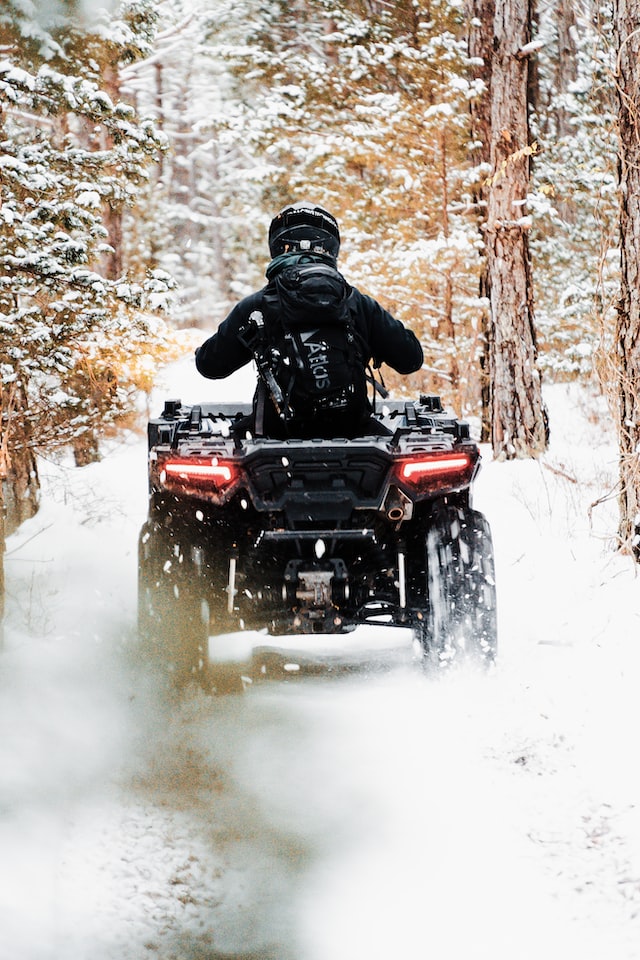 Now that winter is here, it is time to look at the best Michigan ATV trails. Although you have to put your motorcycle away, it doesn't mean you have to miss out on the winter fun! The beauty of all-terrain vehicles is that you can use them all year round! However, you can't go to just any trail to ride your ATV.
Michigan's ORV Trails
As mentioned above, you cannot go to any trails and start riding around. According to Michigan's Department of Natural Resources, Michigan has three different designated types of trails that an ATV can use. These three types of trails are:
Motorcycle-Only maintained at a 24″ width
Trails maintained at a 50″ width
ORV (Off-Road Vehicle) routes maintained at an of minimum 72″ width
In addition to these three, some forested trails are open to ORV riding. Also, each county has its own ordinances that can allow for ATV use. You can check your local county's office about what trails are open for ORVs. However, you cannot ride on any highways designated with an 'M' or 'US.' The only exception to this rule is if the highway is designated as a connector route. In Michigan, there are over 4,000 miles of state-designated ORV trails. In addition, there are 6 scramble areas, eligible country roads, frozen surface of public water, and other locations to choose to explore.
Michigan's Department of Natural Resources has a map of all of these designated ORV trails and routes available to the public. However, what is the best Michigan ATV trails?
Best ORV Trails
Michigan has a list of all ORV/ATV riding locations. However, you want to know which ones are the best? So, let's take a look at ORV trails that are open during the winter season.
---
Bundy Hill Off Road Park
This off-road park has 300 acres of wood trails, mud pits, and so much more! Bundy Hill has many trails that vary in difficulty, allowing beginners and experts to enjoy themselves. There are even some kid-friendly dirt tracks so they can ride their own quad. This off-road park also has on-sight camping, allowing you to stay long-term.
---
Ambrose Lake State Forest Campground
This campground is located on Ambrose Lake and has access to nearly 10 miles of ORV trails. These trails are connected to the Michigan Cross Country cycling trail. Furthermore, the campground allows boating and fishing!
---
There are plenty of trails to try out! However, the trail restrictions can be bothersome. The majority of these trials can be found in the Upper Penisula and West of the state. If your county doesn't have any off-road paths, that leaves you with few options. However, don't feel like you are stuck with your current quad. If you are not using your all-terrain vehicles, then should sell them for cash!