---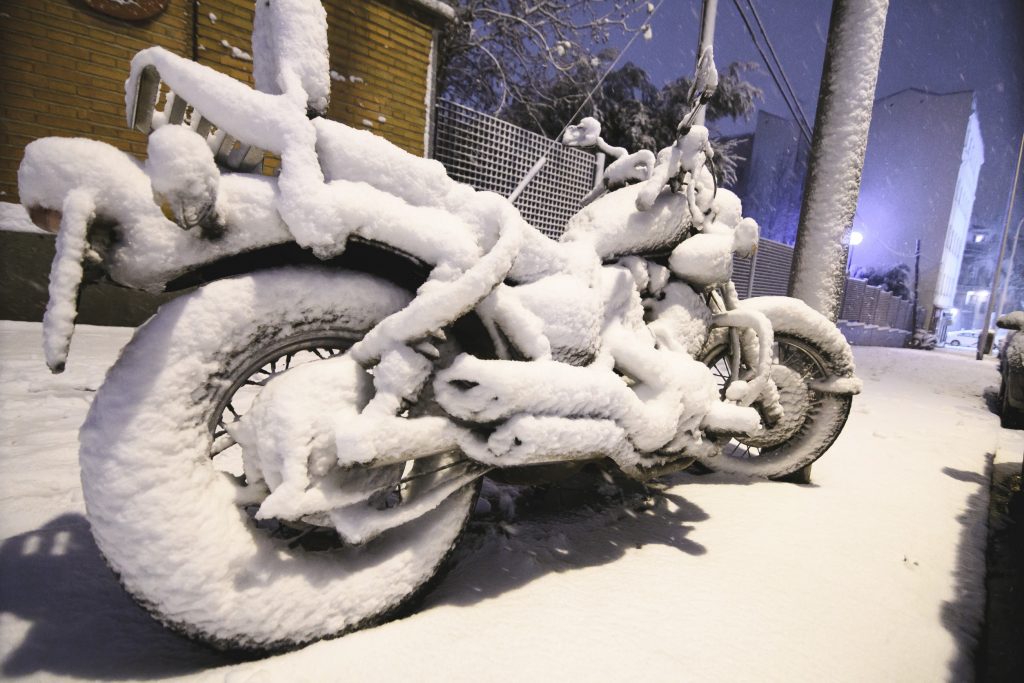 Before you put it away, you should consider selling your motorcycle before winter. 
The fall season is starting to set in. While the start has been unusually warm in Michigan and much of the Midwest, the days are getting shorter. Temps are dropping in the morning and it won't be long before you'll need some serious gear if you wish to keep riding. For most motorcyclists, that means it is time to get your bike ready for storage. Without a doubt, preparing your bike for winter can be a lot. Especially, if you want to prevent it from depreciating in value or getting damaged. However, storing a motorcycle can be more trouble than it is worth. Instead of storing it, you may want to sell your motorcycle before winter.
Storing Your Bike in Winter
People tend to underestimate how long it takes to prepare your motorcycle for storage. To keep your bike in good condition, you need to winterize your motorcycle. This includes filling your tank with gas, replacing fluids, and other tasks to make sure your bike is ready for storage. As a result, you may spend more time and money than you want to. This is especially true if you have to pay for storage or if you are on the fence about whether to keep it or sell it.
If you don't have the space or don't want to winterize your bike, selling your motorcycle before winter is your best option.
Why Sell Your Motorcycle Before Winter?
Although motorcycle season is primarily in spring and summer, you can still sell your bike for good cash in Fall. People are still looking to buy motorcycles, meaning there is a higher volume of buyers and chances to sell your bike. Furthermore, you are able to get better deals for your motorcycle because the weather has not changed yet.
Once winter hits, it will be harder to find potential buyers and to get the full value of your motorcycle. You might be considering holding onto your motorcycle till spring or summer. After all, those are peak motorcycle seasons. However, your bike might suffer from depreciation over the winter months. In addition, the holidays are coming, and having cash in hand may be better than having the bike in storage!